Essential Information about Hungary
President
Katalin Novák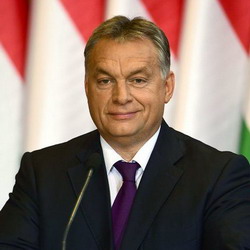 Prime Minister
Viktor Orbán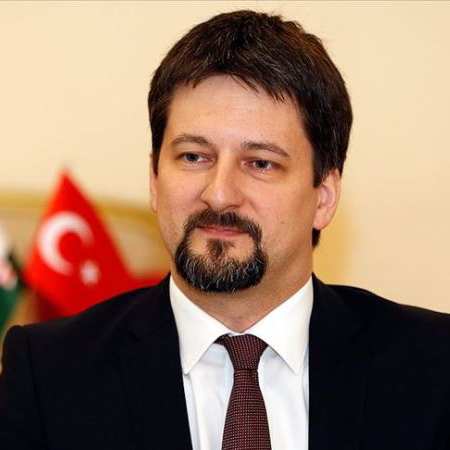 Ambassador
Viktor Mátis
---
Capital : Budapest
Government : Unitary Parliamentary Republic
Official Languages : Hungarian

Population : 10.198.315
Area : 93.030 km²
Calling Code : +36

Currency : Forint
Date Format : yyyy.aa.gg
Driving Side : Right

Budapest, the capital of Hungary, which is one of the 15 most popular tourist countries in the world, is also considered one of the most beautiful cities in the world. The country, where many UNESCO World Heritage sites and buildings are located, has many natural beauties such as Heviz, the second largest thermal lake in the world, the largest lake in Central Europe, Balaton, and Europe's largest green land, Hortobagy. In addition, the Great Synagogue (the largest synagogue in Europe) and Esztergon Basilica (the largest church) are also here.

The country, spread over an area of 93,030 square kilometers, has many architecturally fascinating buildings. Especially the museums in Pecs and the neoclassical buildings in Hasburg are quite impressive. Two important rivers Danube and Tisza have a great influence on the settlement and distribution of the country where the world's best preserved castles are located.

Capital, Cities and Regions
Hungary, whose capital is Budapest, consists of 5 main regions. The Hungarian Center, to which the capital of the country belongs, is the most visited region, the Balaton River region is the country's countryside famous for its wines. Transdanubia, the historical region to the west of the Danube River, is also the most economically developed region of the country. Northern Hungary, one of the most touristic areas with its large historical cities and caves, and the Greater Hungarian Plain, which is more isolated than the rest of the country, are the other regions of the country.


Languages Spoken
Hungary's official language is Hungarian. In addition, German and English are also widely spoken by both the elderly and the young population. Sometimes French is spoken in the western part of the country.

Religion and Faith
Hungary is historically a Christian country. Therefore, the Christian population in the country is the majority. In the country where the Roman Catholic population constitutes the majority of the country, Calvinism and Lutherans also live. There is also an Orthodox Christian and Jewish minority.

Short History
The origins of the Hungarian people are thought to be nomadic communities living in the middle of Eurasia until the 9th century. The Hungarians, which are supposed to consist of the union of four clan called Ugor, Onogur, Huns and Kavar, are a Christian civilization. During the French Revolution, Germanization work was implemented on the Hungarian lands, where the Ottoman Empire dominated different periods and regions for about 150 years. In the country, which had existed as the Austro-Hungarian Empire for a period, this unity deteriorated with the First World War. In the country, which suffered great losses in the Stalingard Front during the Second World War, Jewish exiles were carried out with the support of the Nazis. In the country that adopted the post-war communist regime, a constitution modeled on the constitution of the Soviet Union was adopted in 1849. With the collapse of the Soviet Union in 1989, Hungary adopted a more liberal and pluralist democracy model and became a member of the European Union in 2004.

Climate
In Hungary, where all four seasons are experienced, average temperatures hover around 39 degrees in summer and drop down to -20 degrees in winter. In Hungary, which has a temperate continental climate, it is generally not easy to predict the fall of rain. Strong storms can be experienced suddenly during the summer months, but the most rainy season is autumn. The west of the country is more rainy than the east. In the country where the weather is hot in summers, temperatures drop below 0 degrees in winters and snowfall is seen.

Trip
The easiest way to go to Hungary is by air transportation. Although direct flights from Turkey are organized, you can also g oto Hungary over Europe transfer. It is also possible to go to Hungary by train.

Foreign Representative Office of Turkey
TURKISH EMBASSY IN BUDAPEST
Address: ANDRASSY UT. 123 1062 BUDAPEST / HUNGARY
Phone: 00 36 -1 344 50 25
embassy.budapest@mfa.gov.tr
http://www.budapeste.be.mfa.gov.tr

Holidays / Important Days in Hungary
Anniversary of the Revolt Against Austria in 1848 (15 March)
Monday Easter (Last Monday in March)
Labor Day (1 May)
Hamsin Feast (the seventh Monday after Easter)
St. Stephen's Day (20 August)
All Saints' Day (1 November)
Christmas Eve (24 December)
Christmas (25 December)